Our school is a place where children are told they are valued, loved, important, respected, free and forgiven. In every aspect of our school from snack time, to learning circles, to playground adventures, to waiting in line, we want to reflect and share God's love with the children and their families. We believe all children have the innate curiosity to ask questions, search for answers, test boundaries, and learn from their choices. We continually scaffold children's interests into age-appropriate math, science, and literacy activities.
Northwood Christian Preschool was started in 2000 by Christi Keefer and Robben Lyons. They had a strong desire to share God's love with young children and their families. Christi Keefer faithfully taught and directed the preschool for 15 years.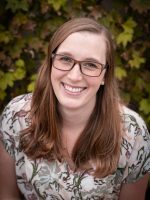 Rachel
Preschool Director
     Hello, my name is Rachel and I feel honored to be leading Northwood Christian Preschool as the director.  While this is my first year directing, this is my fifth year at Northwood, first as a teaching assistant and then as a lead teacher.  I have a passion for early childhood education and I am proud to call Northwood home.  My goal is to provide a loving atmosphere, where your child can grow and thrive academically, socially, and spiritually.
     Outside of work, I love reading, hiking, camping and fishing.  I also love spending time with my husband and our three children.  As a family, we are always making messes, doing lots of art projects and crafts!  
     I am excited to see where God takes our school and the Northwood community this year!  
"Let all that you do be done in love."  1 Corinthians 16:14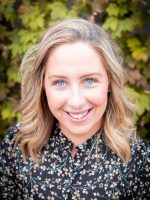 ​Hi! My name is Miss Lori. I am married with two daughters, ages eight and three. This is my second year at Northwood, and before that I was a stay at home mom for almost eight years. During that time I did a lot of volunteer work at my daughter's preschool and elementary school, where I fell in love with working with children and watching them learn and grow. I love gardening and anything outdoors!
     I know sending a little one to school comes with many emotions and stress.  I can relate as my youngest will be starting her first year at Northwood this year as well. But I take comfort in knowing she is in a safe and loving environment. I am very excited to get back in the classroom with our kiddos and meet all of our wonderful new families.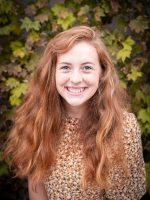 ​Hi there! I'm Elizabeth. I am the newest teacher at Northwood and I am so excited to be here! I am currently finishing up my degree in Early Childhood Education and I can't wait to put the things I've learned into practice. I know I will learn even more from the other Northwood teachers and from all of the families as well. I love making new discoveries with children and exploring our world alongside them.  It is my desire to inspire children to love learning.
     I like working with my hands and being creative. I enjoy sketching and painting. In my free time I like to go hiking and running and in the summer I love spending time canoeing on the lake with my family. Looking forward to this school year!