Our school is a place where children are told they are valued, loved, important, respected, free and forgiven. In every aspect of our school from snack time, to learning circles, to playground adventures, to waiting in line, we want to reflect and share God's love with the children and their families. We believe all children have the innate curiosity to ask questions, search for answers, test boundaries, and learn from their choices. We continually scaffold children's interests into age-appropriate math, science, and literacy activities.
Northwood Christian Preschool was started in 2000 by Christi Keefer and Robben Lyons. They had a strong desire to share God's love with young children and their families. Christi Keefer faithfully taught and directed the preschool for 15 years.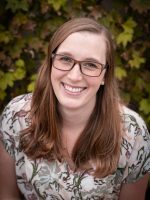 Hello, my name is Rachel and I feel honored to be leading Northwood Christian Preschool as the director.  I started at Northwood in 2016, first as a teaching aide and then as a lead teacher, and now directing.  I have a passion for early childhood education and I am proud to call Northwood home.  My goal is to provide a loving atmosphere where your child can grow and thrive academically, socially and spiritually.
Outside of work I love reading, hiking, camping, and fishing. I also love spending time with my husband and three children.  As a family we are always making messes, doing lots of art projects and crafts!
I am excited to see where God takes our school and the Northwood community this year!
"Let all that you do be done in love." 1 Coritnthians 16:14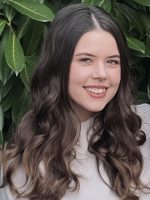 Hi, I'm Kourtney!  I started at Northwood in Spring 2023 and have also been the learning coach for my daughter's home-based learning for 3 years.
The best part of teaching is getting to see the joy and excitement on a child's face when they've learned something new or solved a challenging problem.
Outside of class I enjoy spending time with my growing family, reading, knitting, crafting, and planning parties for friends and family.
"For by grace you have been saved through faith – and this is not your own doing; it is the gift of God." – Ephesians 2:8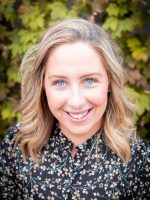 ​Hi, my name is Miss Lori! This is my fifth year at Northwood, and before that I was a stay at home mom for almost eight years. During that time I did a lot of volunteer work at my daughter's preschool and elementary school, where I fell in love with working with children and watching them learn and grow. 
I love watching the kiddos learn and grow throughout the year, it's amazing how much they change in just a school year. Their hugs and silly conversations are the best!
Outside of teaching I enjoy spending time with my kids and husband doing anything outdoors. We love to camp and roast marshmallows by the fire.
"I can do all things through Christ who strengthens me." Philippians 4:13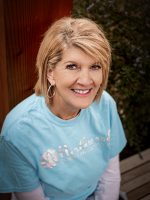 Hello, I'm Miss Sue! 
This is my third year teaching and I wish I'd been teaching for thirty years.  I love caring and coming alongside our preschoolers.  It is fun, challenging, and a privilege.
I enjoy all things warm weather, container gardening, cooking, reading,  being creative, walking, and always family and friends.
"Taste and see that the Lord is good.  Blessed is the man who puts his trust in Him."  Psalms 34:8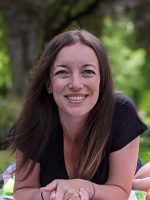 Hi, my name is Miss Suzy and I have been at Northwood since Fall 2022.  Before that I enjoyed volunteering at my sons school.  When the pandemic hit, I became a stay at home mom and during that time I was able to help my older son with online schooling and also got to experience all of the firsts with my youngest.
I absolutely love teaching children.  I love watching them lean new things and develop their creative side.  I also love learning from them as well!
Outside of teaching, I love spending time with my husband and our two boys.  We enjoy going for walks, going to the park, visiting the coast, playing baseball, and jumping on our trampoline.
"Trust in the Lord with al thine heart; lean not unto thine own understanding.  In all thine ways acknowledge Him, and He shall direct thy path." – Proverbs 3:5-6