Our school is a place where children are told they are valued, loved, important, respected, free and forgiven. In every aspect of our school from snack time, to learning circles, to playground adventures, to waiting in line, we want to reflect and share God's love with the children and their families. We believe all children have the innate curiosity to ask questions, search for answers, test boundaries, and learn from their choices. We continually scaffold children's interests into age-appropriate math, science, and literacy activities.
Northwood Christian Preschool was started in 2000 by Christi Keefer and Robben Lyons. They had a strong desire to share God's love with young children and their families. Christi Keefer faithfully taught and directed the preschool for 15 years.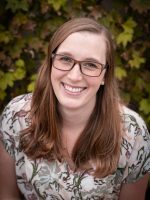 Hello, my name is Rachel and I feel honored to be leading Northwood Christian Preschool as the director.  This is my sixth year at Northwood, first as a teaching aide and then as a lead teacher, and now directing.  I have a passion for early childhood education and I am proud to call Northwood home.  My goal is to provide a loving atmosphere where your child can grow and thrive academically, socially and spiritually.
Outside of work I love reading, hiking, camping, and fishing. I also love spending time with my husband and three children.  As a family we are always making messes, doing lots of art projects and crafts!
I am excited to see where God takes our school and the Northwood community this year!
"Let all that you do be done in love." 1 Coritnthians 16:14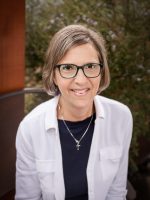 Hello, I'm Miss Dena!  I have been teaching for over 25 years. Most of that time was in Public Schools. I also had a Preschool in my home and taught Sunday School classes as well.
I love teaching Preschoolers and watching their excitement when they learn new things. It's like a sponge, soaking it all up! I've learned a lot from them too.
When I'm not teaching, I love spending time with our family and friends. My husband Brian, Great Dane Ruger, and I love to go camping, walking, gardening, and playing games. We have 2 married children and 5 grandchildren, who we absolutely love! We cherish the time we get to spend with them at sporting events, vacationing together, or just hanging out and being silly with them! Our church family has been a real blessing to us, and we enjoy activities, dinners, and friendships that we've made at Northwood. 
"For I can do everything through Christ, who gives me strength."  Philippians 4:13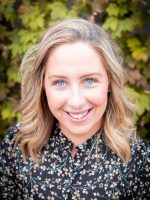 ​Hi, my name is Miss Lori! This is my fourth year at Northwood, and before that I was a stay at home mom for almost eight years. During that time I did a lot of volunteer work at my daughter's preschool and elementary school, where I fell in love with working with children and watching them learn and grow. 
I love watching the kiddos learn and grow throughout the year, it's amazing how much they change in just a school year. Their hugs and silly conversations are the best!
Outside of teaching I enjoy spending time with my kids and husband doing anything outdoors. We love to camp and roast marshmallows by the fire.
"I can do all things through Christ who strengthens me." Philippians 4:13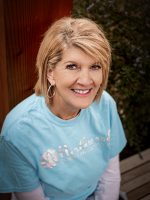 Hello, I'm Miss Sue! 
This is my second year teaching and I wish I'd been teaching for thirty years.  I love caring and coming alongside our preschoolers.  It is fun, challenging, and a privilege.
I enjoy all things warm weather, container gardening, cooking, reading,  being creative, walking, and always family and friends.
"Taste and see that the Lord is good.  Blessed is the man who puts his trust in Him."  Psalms 34:8